The range of AMW exchangers is the Termoleader solution for condensation applications in low pressure and vacuum conditions, allowing optimized heat exchanges thanks to the technology of exchange plates that generate turbulence.
Compact in size compared to similar solutions of shell and tube exchangers, they represent the most competitive and flexible solution, since they also allow easy disassembling for cleaning and consequent restoration to optimal operating conditions.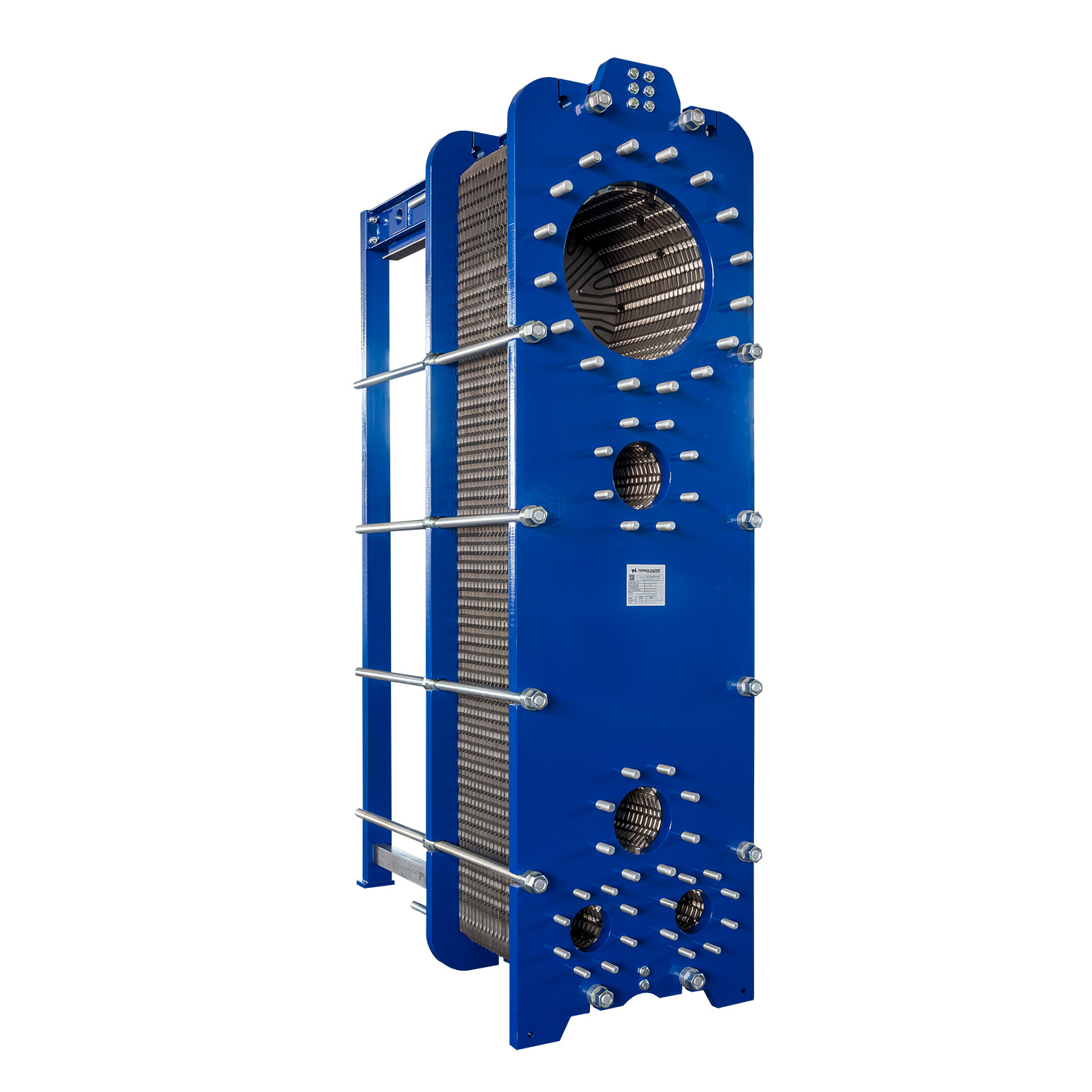 Portata Massima Vapore: 4000 kg/h
Condensatore a piastre semi-saldate per grandi volumi di vapore, progettato per la condensazione del vapore sottovuoto: la configurazione asimmetrica della piastra ottimizza lo scambio termico favorendo la condensazione e riducendo al minimo la caduta di pressione. Le guarnizioni per i canali del fluido refrigerante sono del tipo hang-on non incollate. Le piastre corrugate ad alta efficienza garantiscono sempre la massima prestazione in ogni condizione di progetto.
SCARICA LA SCHEDA TECNICA
REQUEST INFORMATION